Special Conconully/Palmer Kokanee Trip Offer For NWFR
by Rob Holman, June 08, 2017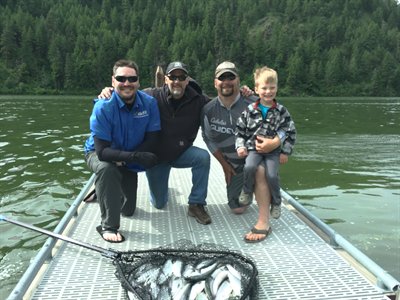 Reports are pouring in regarding great fishing up in Okanagon County. The area offers lots of recreation opportunities including ATV riding, hiking, and of course fishing.
There are many campgrounds and RV parks around the area, but for those looking to just head out and get in some great kokanee fishing, Okanagon Valley Guide Service and the Best Western Plus Peppertree Inn at Omak have put together a nice overnight package for Northwest Fishing Reports members.
Here are the details:
One night lodging and one day of fishing on either Conconully Reservoir, Conconully Lake, or Palmer Lake
Guide trip includes professional guide services and all bait, fuel, tackle required. Fish cleaning, at the dock, of your catch.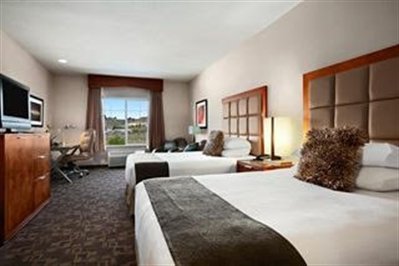 Lodging provided and amenities include breakfast (request a brown bag if departing early the night before), a 24 hour pool and hot tub, wifi, and very comfortable rooms.
Anglers must have WDFW fishing license, and some access areas require a Discover Pass
Rates are as follows:
$165/per person based on 4 anglers to a boat. Hotel rooms are double occupancy (two to a room).
$215/person based on 2-3 anglers to a boat. One hotel room included (two double beds).
For self guided fishing trips to the Okanagon Valley, Northwest Fishing Reports members receive a special $79.99 room rate. (Some conditions apply and as available).
Call Best Western at (509) 422-2088 to book now!
---
Comments
I assume the Kokanee fishing on Palmer lake is still NON existent? I'm being told it could be several more years before they come back to the lake :0(
Nice report thanks for the report. Lake looks in fairly good shape for late Spring.
This is a Great deal. I live in the area and the fishing for Kokanee has been awesome! The Pepper Tree is nice. Palmer is all about that Bass right now!