High Lakes Trout Fishing
by Rob Phillips, August 05, 2018
Some have names like Blue, Blankenship, Cougar, Cramer and Flatiron. Others don't have a name at all. But for anglers who might be willing to hike a few miles, and who want to get away from the heat of the cities, fishing one of these high mountain lakes, many in the William O. Douglas Wilderness in central Cascades, should be in for some productive fishing.
The Department of Fish and Wildlife plants all of these lakes with rainbow fry periodically and the ones named above, along with a few others, were planted with fry in 2015. It takes at least two years for the fry to grow into decent size and by year three, this year, the fish should be excellent size for the frying pan. In addition to the rainbow fry that are planted by plane, helicopter and pack-in via horseback or backpacks, most of the lakes also have some good populations of Eastern brook trout.
Depending on how hard you want to work at it, there are lakes that are fairly easy to reach and others that take a little longer and a little more effort.
The fish can be tough to catch at times but they are there and they will bite.
Anglers who fancy fly gear will often times get the fish to bite if they can match the bug life on top of and under the water surface. Flies that match dragonfly nymphs, mosquito larva and others will work because that is what the fish eat on a daily basis.
Otherwise, anglers with spinning gear should have luck casting and retrieving small FlatFish or spinners in different colors. Little spoons like small Kastmasters are also worth trying.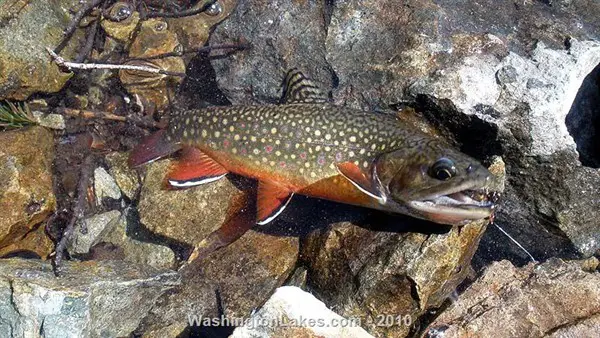 One popular choice for spinners is a Rooster Tail. Smaller sizes such as 1/6th and 1/8th ounce will allow a decent cast and good colors are black, brown, frog green and bumblebee.
With the spinner or spoon try working along the edges of logs and fallen trees in the lake. The fish like to use these as cover from birds of prey and will often swim out and hammer the lure as it is worked back towards shore.
If you can get some elevation at the clearer lakes, sometimes you can actually see the fish cruising along the shorelines. Then it is a matter of getting your lure or bait ahead of them. But be aware of your shadow and try to keep a low profile. If you can see them, the fish can see you and they will spook.
Anglers willing to pack a float tube can access more of these lakes, but fishing from shoreline will usually be adequate to catch a few trout for breakfast.
Bait fishing will also work. Plunking some salmon eggs and a marshmallow will work at times as will dough baits such as Powerbait. The secret is to use an egg sinker that allows the line to move freely and the bait to float up off the bottom where cruising fish and spot it.
The Department of Fish and Wildlife website has some excellent information on all the high lakes in the state and not only gives where each of the different lakes are located and how to get to them, they also give the latest stocking information for each lake. You can find information on fishing all of the high mountain lakes in Washington State by going to https://wdfw.wa.gov/fishing/washington/highlakes.php.
And that information is for just the named lakes. Don't overlook the smaller, un-named lakes that you might see off of the trails.
I had one of the local WDFW biologists tell me they plant trout in all of the lakes and sometimes the smaller lakes that don't have a name won't get fished much. But they are all worth a try.
To access these hike-in lakes catch the trail heads off of Highway 12 and Highway 410. Groomed trails lead to most of the lakes, which are situated just east of the Pacific Crest Trail.
You can find all kinds of information on fishing all of the high mountain lakes in Washington State by going to https://wdfw.wa.gov/fishing/washington/highlakes.php.
Summertime fishing at these and most high mountain lakes will mean mosquitoes, so come prepared. These lakes can also provide some of the most scenic fishing anywhere. And with the hot weather here, there's not a cooler place to fish in July.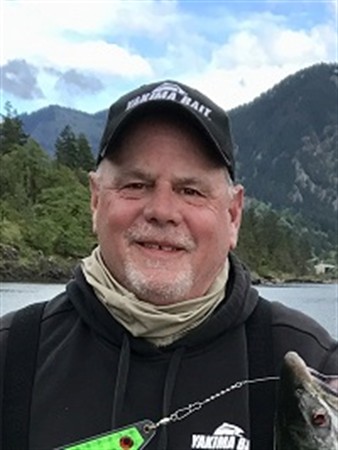 Rob Phillips is a lifelong Washington resident and has been fishing around the state since 1970. He is an award winning freelance outdoor writer who has been writing professionally since 1986. His weekly column "Northwest Sportsman" appears every Thursday in the Yakima Herald-Republic. He can be reached at rob1@spdandg.com